A list of Crypto influencers you should be following right now
Whether you are looking for educational content, top-notch memes, or the latest cryptocurrency developments, CT (Crypto Twitter) is the place to go. There, you can find intellectual discussions by top blockchain developers, satirical price predictions aiming for the moon, and mass high-profile account hacks running giveaway scams. It's a truly divine place.
Today, we will explore the world of CT influencers who have, and continue to contribute to the adoption of cryptocurrencies. We've assembled a wide category list of big-name personalities in the Cryptosphere. Everyone from CEOs to tech mavericks, and even satirical stars.
Relying solely on follower count is not a good indication of influence, even within a particular niche. Social engagement, content quality, and contribution to mass adoption are as important, if not more. That's why we listed these accounts in a random fashion.
Top Crypto Influencers:
1. Jack Dorsey
Co-Founder and CEO of Twitter and Square
Platform(s): Twitter (@jack)
# of Followers: Twitter – 4.7M+
Content Types: commentary, corporate, BTC
Bitcoin is resilient. Bitcoin is principled. Bitcoin is native to internet ideals. And it's a great brand.

— jack (@jack) February 5, 2019
Jack Dorsey is a billionaire internet entrepreneur famous for founding both Twitter and Square. Dorsey is banking on BTC as "the internet's first native currency". To this end, Dorsey launched Square Crypto, a division of Square that will work on development within the BTC network. Beyond tech, Dorsey is heavily involved in a range of philanthropic initiatives.

2. Changpeng Zhao
Founder and CEO of Binance
Platform(s): Twitter (@cz_binance)
# of Followers: Twitter – 500k+
Content Types: education, feel-good, commentary, corporate
Before and after running a crypto exchange for 3 years. Feels like a 10 year difference minimum. 😂 pic.twitter.com/2m6sWVFm6R

— CZ Binance (@cz_binance) June 26, 2020
Changpeng Zhao, or CZ for short, founded Binance in 2017 and is the current CEO. In just three years, he turned the young exchange into a behemoth. A member of the cryptocurrency billionaire club, CZ has had a tremendous impact on the world of cryptocurrencies.
CZ is something of a social media personality, having garnered considerable attention and a place in the crypto-meme hall of fame with the now-infamous "Funds are safu" – a misspelling of the word 'safe' – referring to the emergency reserves exchanges held in the event of a hack. Over time, SAFU came to stand for "Secure Asset Funds for Users".

3. John McAfee
IRS fugitive and cybersecurity guru who ran for US presidential elections from a yacht in Cuba
The CIA has attempted to collect us. We are at sea now and will report more soon. I will continue to be dark for the next few days. pic.twitter.com/o79zsbxISl

— John McAfee (@officialmcafee) July 19, 2019
John McAfee is somewhat of a maverick and infamous tech legend. McAfee has maintained an interest in cryptocurrencies, and will soon release GHOST coin, a proof of stake crypto focused on – you guessed it – privacy. His original claim to fame was the founding of the notoriously bad McAfee antivirus software. Interestingly, he also ran for the Libertarian Party nomination in both the 2016 and 2020 presidential elections.
One of John McAfee's infamous tweets, is his bet to eat his own d*** if Bitcoin's price doesn't reach $1 million by the end of 2020.
When I predicted Bitcoin at $500,000 by the end of 2020, it used a model that predicted $5,000 at the end of 2017. BTC has accelerated much faster than my model assumptions. I now predict Bircoin at $1 million by the end of 2020. I will still eat my dick if wrong. pic.twitter.com/WVx3E71nyD

— John McAfee (@officialmcafee) November 29, 2017

4. Lil Bubble
Founder of the Crypto Bubble YouTube channel
Say it ain't so, I will not hold
Another $h!tcoin, til all time low 📉 pic.twitter.com/cggcaJ3ats

— lil bubble 📉 (@TheCryptoBubble) October 23, 2019
Lil Bubble is a famous crypto satirist who's notoriously popular for producing parody versions of popular songs. His hits include a parody of Lil Nas X's "Old Town Road", which garnered over 500,000 views across his social accounts.
The artist made his live debut at Cointelegraph's BlockShow Asia 2019 in Singapore. Hailed as the blockchain event to be at by Forbes, Lil Bubble performed his signature brand of commentary and joined Changpeng Zhao, Binance's CEO to hand t-shirts to ecstatic fans.

5. Altcoin Sara
The Queen of Crypto
Platform(s): Twitter (@AltcoinSara), YouTube (Altcoin Buzz Ladies)
# of Followers: Twitter – 28k+, YouTube – 6k+
Content Types: BTC, commentary, news, fitness
OMG someone stole a Bitcoin ATM and tried to get the coins out!! 😂😂 pic.twitter.com/Ti8XPuTcqf

— THE QUEEN OF CRYPTO (I also like Bitcoin so GFY) (@AltcoinSara) March 6, 2019
Altcoin Sara is a crypto-enthusiast, civil engineer, and fitness buff. Her content focuses on cryptocurrency news, market analysis, and provides an alternative perspective to Blockchain. Altcoin Sara was recently interviewed by Cryptonites where she discussed her views on Bitcoin maximalists.

6. Credible Crypto
Twitter and YouTube Technical Trader
Platform(s): Twitter (@CredibleCrypto), YouTube (Credible Crypto)
# of Followers: Twitter – 59k+, YouTube – 7k+
Content Types: trading, technical analysis, BTC
I'm short (LTF). It's quite simple. I am heavily exposed to alts on the upside and as mentioned last 9.5k was our key level that we rejected. If we are going to get a leg down to 8.6-8.8k it should happen now. If I get stopped, we prob take back 9.5k and continue up. $BTC pic.twitter.com/jsI1Rt9hRs

— Credible Crypto (@CredibleCrypto) July 11, 2020
The Credible Crypto is a popular technical trader who provides chart analyses of BTC and various altcoins. He called the Bitcoin in March 2019 when it hit the $3k range, and is always looking to catch the next big move.
For those interested in the technical aspects of trading cryptocurrencies, check out Credible Crypto's YouTube channel where he breaks down daily charts.

7. Nicholas Merten
Founder of the DataDash YouTube channel
Platform(s): Twitter (@Nicholas_Merten), YouTube (DataDash)
# of Followers: Twitter – 55k+, YouTube – 340k+
Content Types: market analysis, education, investment
Excited to head up a roundtable discussion at @BlockDownConf related to DeFi & the emerging innovation in finance on public blockchains 😀https://t.co/A9dcq3HB0h pic.twitter.com/QsrOj3imBs

— Nicholas Merten (@Nicholas_Merten) June 9, 2020
Nicholas Merten is the founder of DataDash, the largest cryptocurrency channel on YouTube. The channel was founded in 2017 and has garnered over 26 million views, catapulting Merten to crypto-fame. Merten focuses on the macro picture of financial markets and cryptocurrency.
In addition to almost daily videos on the cryptocurrency market, Merten publishes a monthly newsletter called The Dash Report, which offers, among other things, Merten's take on the cryptocurrency markets.

8. Vitaly Buterin
Founder Ethereum and Bitcoin Magazine
Platform(s): Twitter (@VitalikButerin)
# of Followers: Twitter – 900k+
Content Types: commentary, technical, ETH
My favorite description of ethereum today: "it's PHP in the sky"

— vitalik.eth (@VitalikButerin) September 10, 2015
Vitaly Buterin, otherwise known as Vitalik, is a well-known inventor and crypto-enthusiast who co-founded both Ethereum (ETH) and Bitcoin Magazine. Buterin was early to the cryptocurrency game, having dropped out of university after being awarded the prestigious Thiel Fellowship. He's been called the "philosopher-king" of cryptocurrencies and is one of the richest people in digital currencies.

9. Gavin Andresen
Bitcoin lead developer in 2010 and founder of The Bitcoin Foundation
Platform(s): Twitter (@gavinandresen)
# of Followers: Twitter – 150k+
Content Types: commentary, tech, BTC
Running Bitcoin-XT on my bitnodes hardware. Will be running -regtest to test big blocks on it next. pic.twitter.com/UwQKFc1WPU

— Gavin Andresen (@gavinandresen) August 11, 2015
Gavin Andresen, also known as Gavin Bell, is a computer scientist and one one of the most prominent figures in the cryptocurrency industry. In 2010, Andresen created the first BTC faucet, a website offering 5 BTC to every visitor, which was worth roughly $0,05 at the time.
Andresen also founded the Bitcoin Foundation and was declared by Satoshi Nakamoto as a lead developer for reference implementation for Bitcoin.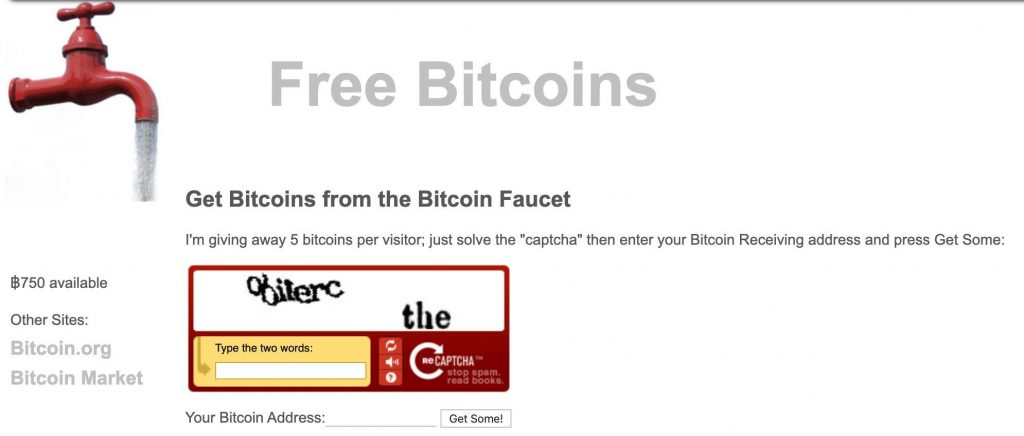 10. Barry Silbert
Founder and CEO of Digital Currency Group
Platform(s): Twitter (@barrysilbert)
# of Followers: Twitter – 200k+
Content Types: commentary, corporate, venture capital, BTC
$1.4 billion invested in the @GrayscaleInvest funds so far this year. $900 million in Q2 alone https://t.co/oYZ0PbCHZj

— Barry Silbert (@barrysilbert) July 15, 2020
Barry Silbert is one of the earlierst investors in the digital currencies space, having started investing in 2008 through his first venture, SecondMarket. Silbert got on the BTC bandwagon in 2013 as an angel investor for companies you may know: Coinbase, Ripple, and BitPay. He founded Digital Currency Group in 2015, a VC firm focusing on all things crypto and digital currency.