A guide to successfully using Crypto Pro's referral program.
Crypto Pro offers its users the ability to get the Premium upgrade for free when they refer 3 of their friends or family members. The upgrade lasts an entire year and is effective starting from the date of the last successful invite.
There is no referral limit, so can invite as many people as you want. For every additional 3 friends you invite, you will get an extra year in premium for free.
How to Invite Friends:
1. Send Your Referral Code
1.1 Open Crypto Pro and tap on 'Settings' > 'Invite Friends'
1.2 Tap on your referral code to share it
1.3 Select a method then hit send
1.4 Your friend will receive a download link along with your referral code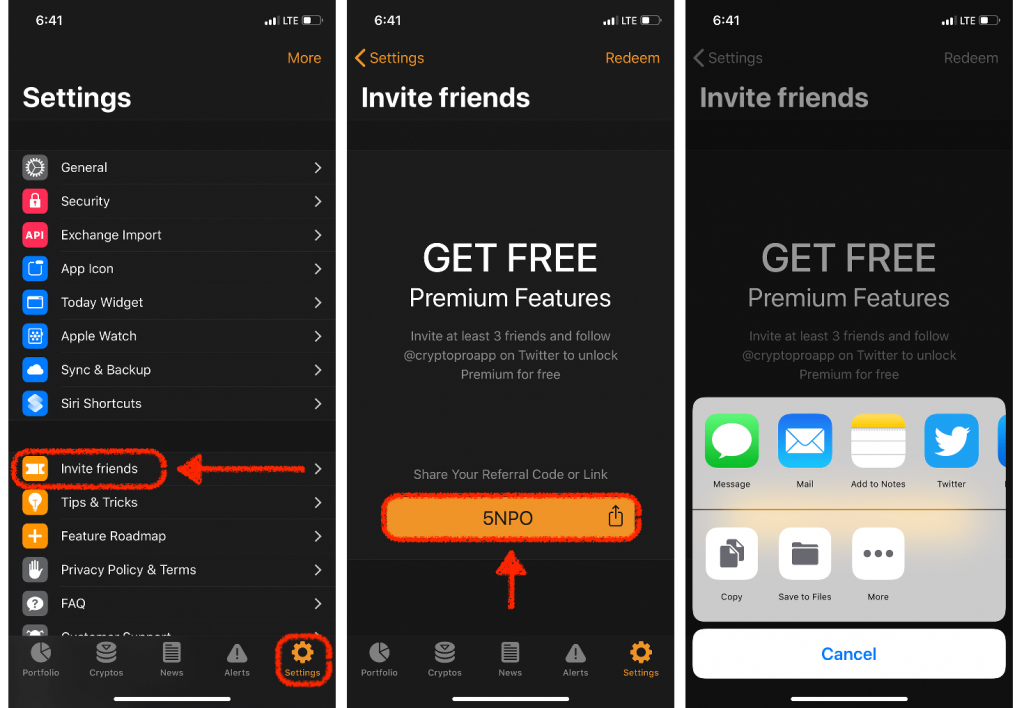 2. Activate Your Referral
After your referred friend downloads the app, they will have to copy the code and insert it manually in order to have a successful referral point. This is because Crypto Pro does not use any tracking tools to protect user privacy.
2.1 On the referred device, go to 'Settings' > 'Invite Friends'
2.2 Tap on 'Redeem'
2.3 Paste Your referral code and hit 'Done'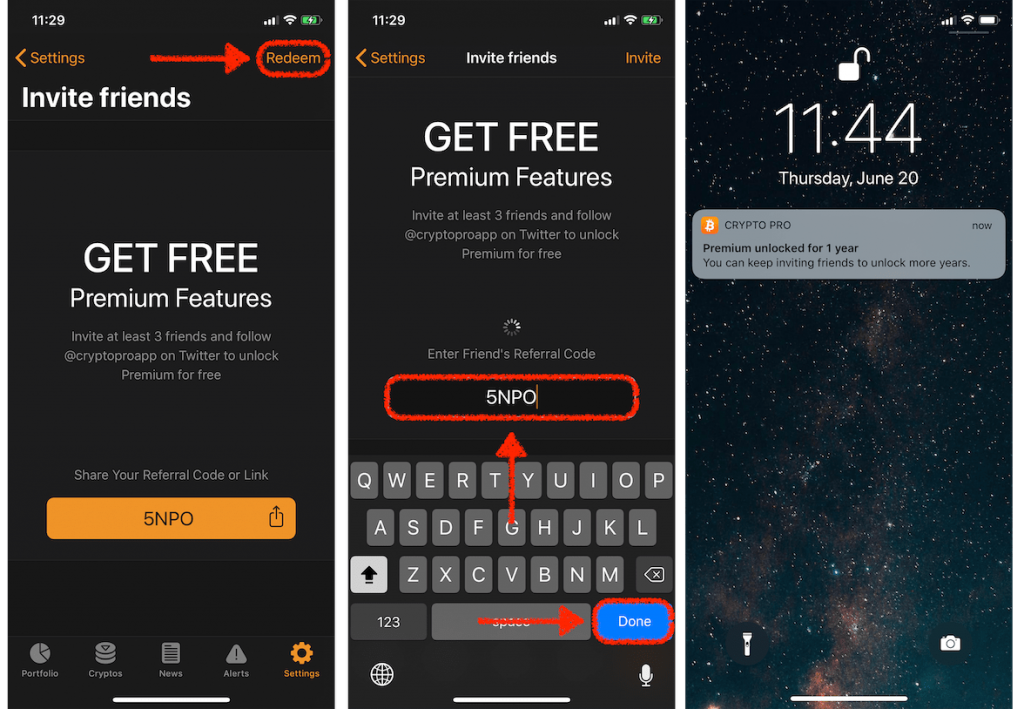 Success!
If you've completed these steps successfully, you will receive a notification informing you that you have completed 1/3 required referrals to unlock premium. Complete a total of 3 to receive the notification above.
Troubleshooting
If you are unable to see the 'Invite Friends' in app:
1. check if you are logged in with your Apple ID in Settings app and AppStore app
2. check if iCloud Drive is enabled (Settings app / Profile / iCloud / iCloud Drive)
3. try to force close and re-open Crypto Pro after checking above
If you are still having issues, send us an email here [email protected], and we'll be able to assist you.