A Look at the Famous Crypto Satirist: Lil Bubble
It's no secret that cryptocurrency investing can be a tough place. This holiday season, we have a special gift for our readers, an exclusive interview with crypto satirist and musician Lil Bubble. This secretive spaceman wears a spacesuit to protect himself from cratered altcoins and wild market swings. We had the chance to sit down with Lil Bubble and talk about his work, life, and all-things-cryptocurrency. Read on as we get into our interview with this lil legend.
Who is Lil Bubble?
Lil Bubble arrived onto the scene with his parodies of popular songs by Avril Lavigne, Blink 182, and Lil Nas X. His twitter @TheCryptoBubble is where the magic started. His most popular parody, All Time Lows, has over 450k views. Other popular videos include Old Town Road and Liquidated.
What made you consider starting a crypto music channel?
"I make things for fun. I always have. Music, videos, drawings, photos, characters. I was initially making stupid crypto memes when the idea struck for some stupid crypto songs, and here we are."
When did Lil Bubble first start his music career?
"I've been messing around in bands and making beats for half my life. My 'real job' is in graphic arts though, so the music happens at night."
Beyond Twitter, Lil Bubble has both a website and a popular YouTube channel, The Crypto Bubble. Initially, Lil Bubble started off with #cryptomemes but went viral after he started making parody videos.
Lil Bubble on Bitcoin and Other Cryptos
We asked Lil Bubble how he got started with Bitcoin and cryptocurrencies. "I seemed to hear about it in passing once per year or so, and every time it seemed to be worth more. Every time I would say "I want to buy some" but never bothered learning how." Eventually, he started investing. "A friend showed me the ropes in early 2017 – but my first purchase was actually ETH," said Lil Bubble.
Do you actively trade cryptocurrency, or are you more of a hodler?
"A pretty even mix of both. I trade all kinds of stuff but I only hodl Bitcoin and a select few alts. I don't get as much time as I would like for trading – especially now I'm making meme music all night long."
If you had to choose only one crypto bag to carry for the next 5 years, what would it be? (besides Bitcoin)
"You're really setting me up with this one huh. I like Vechain."
Lil Bubble Live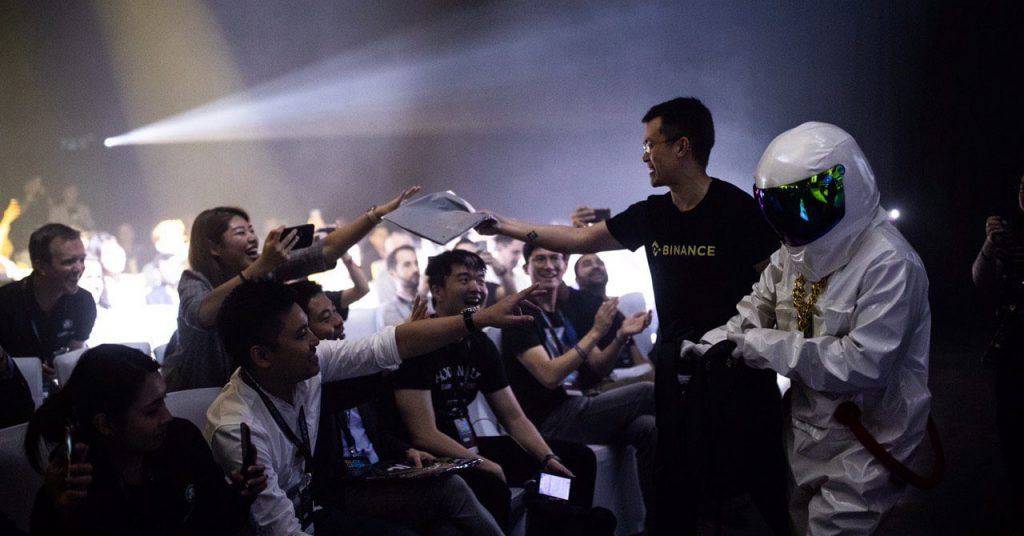 Lil Bubble made his live debut at Cointelegraph's BlockShow Asia 2019 in Singapore. Hailed as the blockchain event to be at by Forbes, Lil Bubble performed his signature brand of commentary and joined Changpeng Zhao, Binance's CEO to hand t-shirts to ecstatic fans.
You perform music from a lot of different genres, including Rock and Hip-hop. Which one is your personal favorite?
"I can't pick one. I grew up on punk, metal and rap. For nostalgic reasons I would probably say nu-metal. It's a mix of all three which is probably why I loved it as a kid."
Speakers and other presenters haven't yet been announced for BlockShow 2020, but stay tuned as Lil Bubble may again perform.
The Future of Lil Bubble
We think the future is bright for Lil Bubble. His sharp commentary on the state of the cryptocurrency markets is a welcome break from market predictions and altcoin news.
What should we expect to see from Lil Bubble in 2020?
"Some more of the usual parody content. Some original material might make it's way online. This project is really fun so I'm grateful to have the audience and platform to keep creating!"
Will you ever do a face reveal? If so, when?
"My lungs run on 100% hopium so unfortunately, the suit stays on. I don't really feel the need for a reveal. Lil Bubble is just a character so it's more fun to let him live."
Shameless Lil Bubble Plug
It's no surprise we love Lil Bubble here at Crypto Pro, especially My Ponzi. If you've enjoyed Lil Bubble's work, do head over and check out his merch or toss him a crypto tip – BTC, BCH, XRP, or BNB. Its artists like Lil Bubble that keep our work both fun and real.
Here's some of Lil Bubble's latest work: