We're delighted to announce that we've fully integrated DSX on our app.
DSX makes crypto trading exciting and effortless.
Born out of London's financial world, DSX has built its platform from the ground up ensuring that the experience you get is built for purpose and ready for tomorrow. Being an FCA (the United Kingdom Financial Conduct Authority) regulated exchange, DSX gives traders the confidence they crave in an environment that is intuitive and easy to use.
DSX provides traders with all the tools, charts and facilities they need from a cryptocurrency exchange.
What's more, traders have access to a wealth of different coins and currencies, including BTC, BTG, BCH, BSV, LTC, ETH, EURS, EOS, USDT; as well as EUR, USD, GBP, RUB and TRY.
A bespoke and robust API and binary protocols help traders to integrate DSX into their chosen environments and create trading tools to help them get the most out of the exchange.
Main features: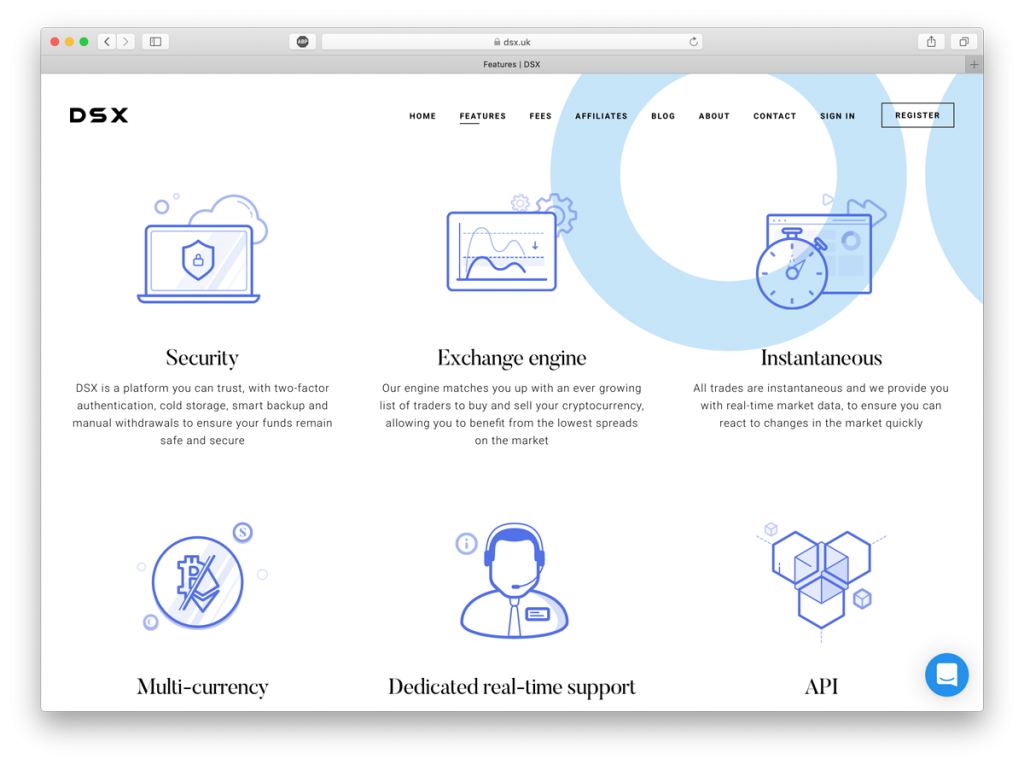 A variety of deposit and withdrawal options available at the touch of a button: cryptocurrency wallets, ePayments service, bank transfer or a bank card – choose the best option for you
The dedicated real-time support team there whenever you need it
Demo accounts to help traders test the power of DSX
Bespoke API and binary protocols allow traders to connect custom software for HFT and automated trading
Secure and super easy to use, DSX Mobile App lets users buy and sell cryptocurrencies whenever and wherever they are