Record your investments in Initial Coin Offerings
You can track any ICO investment you make by manually adding it to your portfolio. You'll first need to create a listing, then add a trade.
Go to a portfolio you'd like to add the ICO to
Tap on the '+' then hit 'Add Trade'
Fill the Symbol, Name, Price, and pick a color for the ICO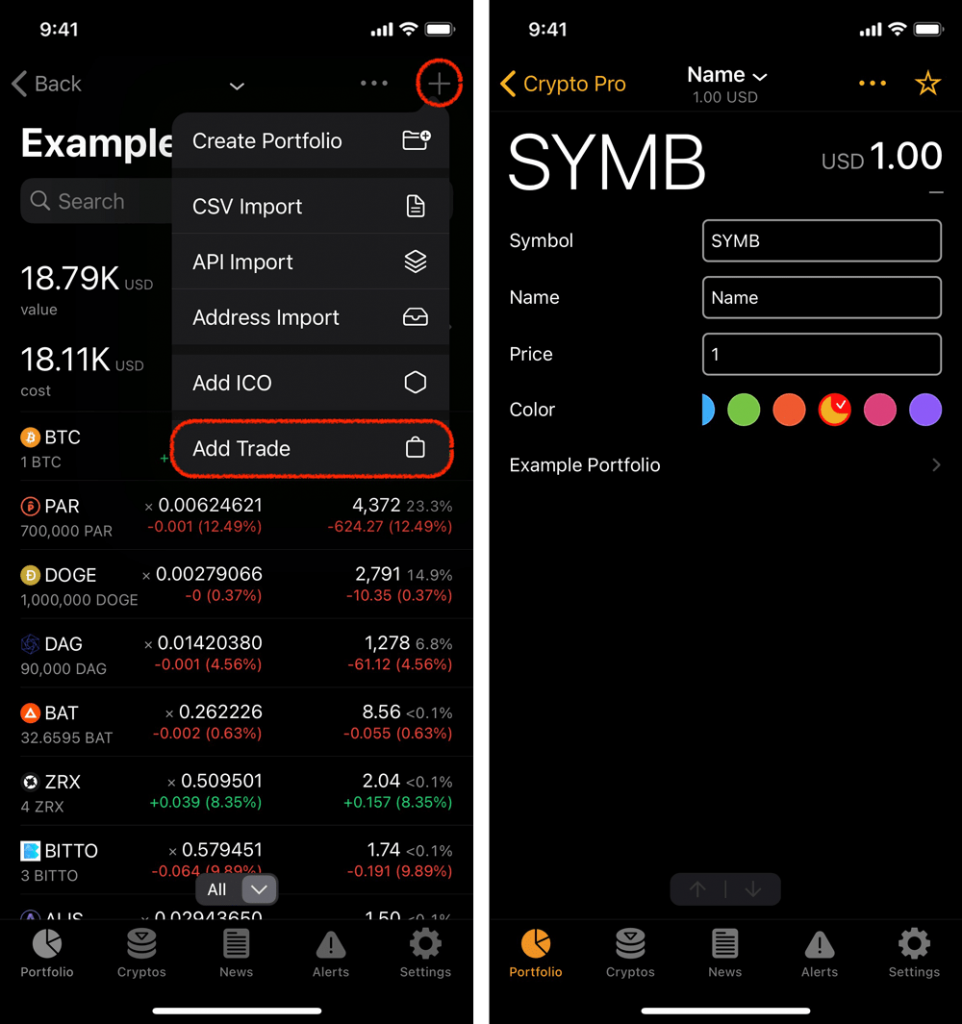 Tap on '•••' then on 'Add Trade'
Fill in the amount
Tap on 'Save'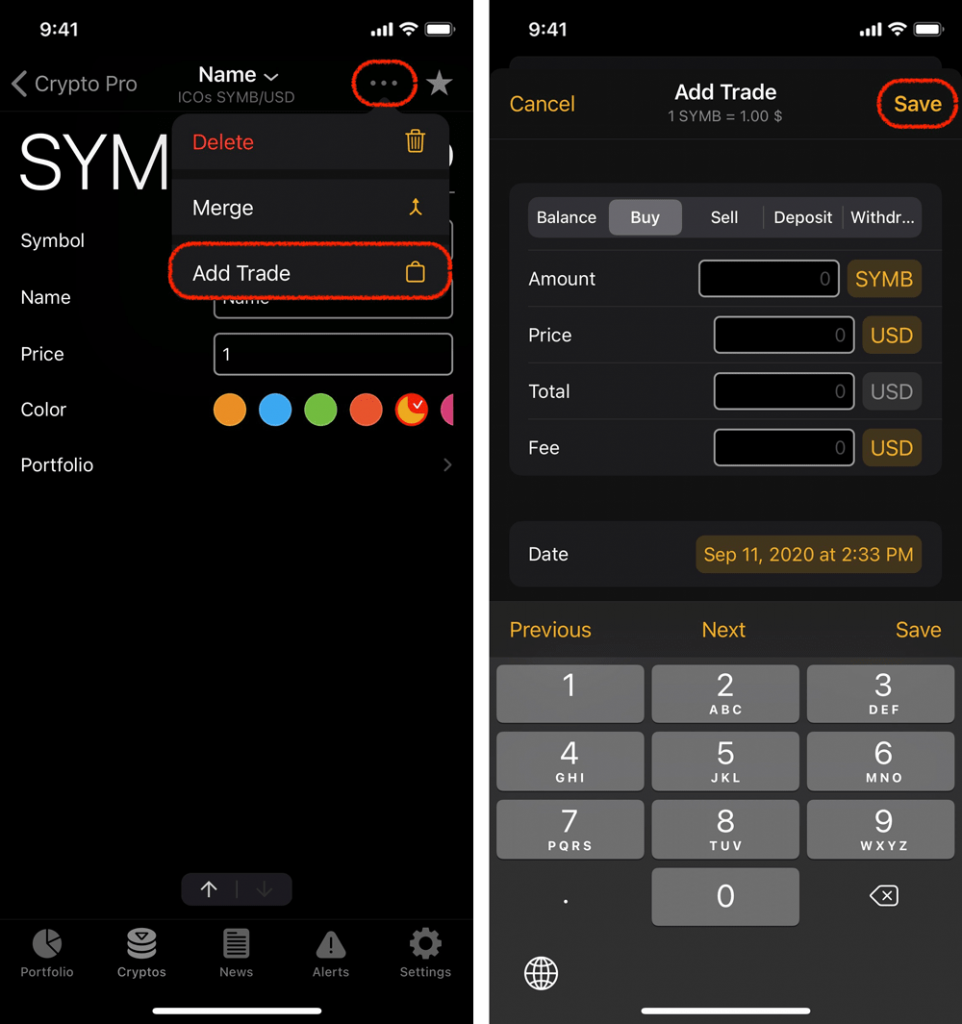 Note: You can view all your ICO entries by going to 'Cryptos' tab then hitting the '↓' then on 'ICOs'.