Learn how to view cryptocurrency prices in real-time
To view live prices for a cryptocurrency, you'll first need to add it to your 'Favorites' and select a market.
Go to 'Settings' > 'General' > and turn on 'Real-time prices'
Go to 'Favorites' and tap on the '+' in the top right corner
Search for the cryptocurrency you want to add then tap on it e.g. DOGE
Search for the market you want to track e.g. USDT on Binance. (note: Global Average does not update in real-time)
Tap on that market to add it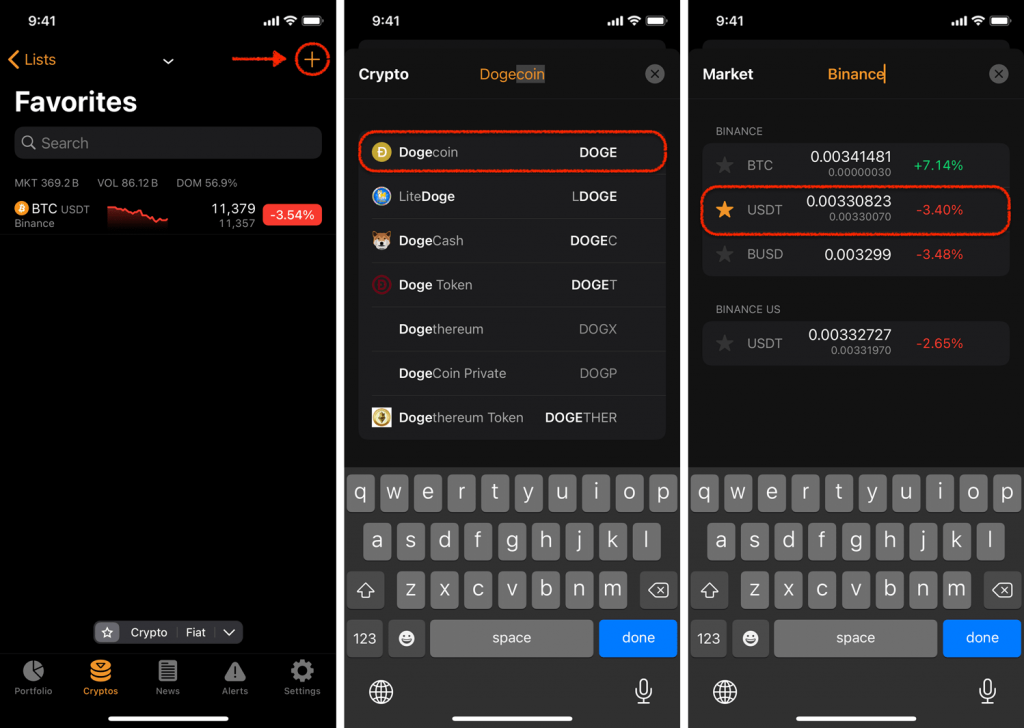 Note: Prices in the 'Cryptos' tab do not update in real-time as they are calculated by averaging prices on several exchanges.