Add custom alerts for cryptocurrencies, precious metals, and fiat currencies.
Alerts can be set up from Alerts tab, Portfolio tab, or Cryptos tab.
Alerts tab:
Tap on 'Alerts' in the bottom panel then tap on '+'
Type the value you'd like to be alerted on
Tap on 'Save'
You can change the cryptocurrency by tapping on 'BTC'.
Tap on 'price' and '>' to view additional alert options.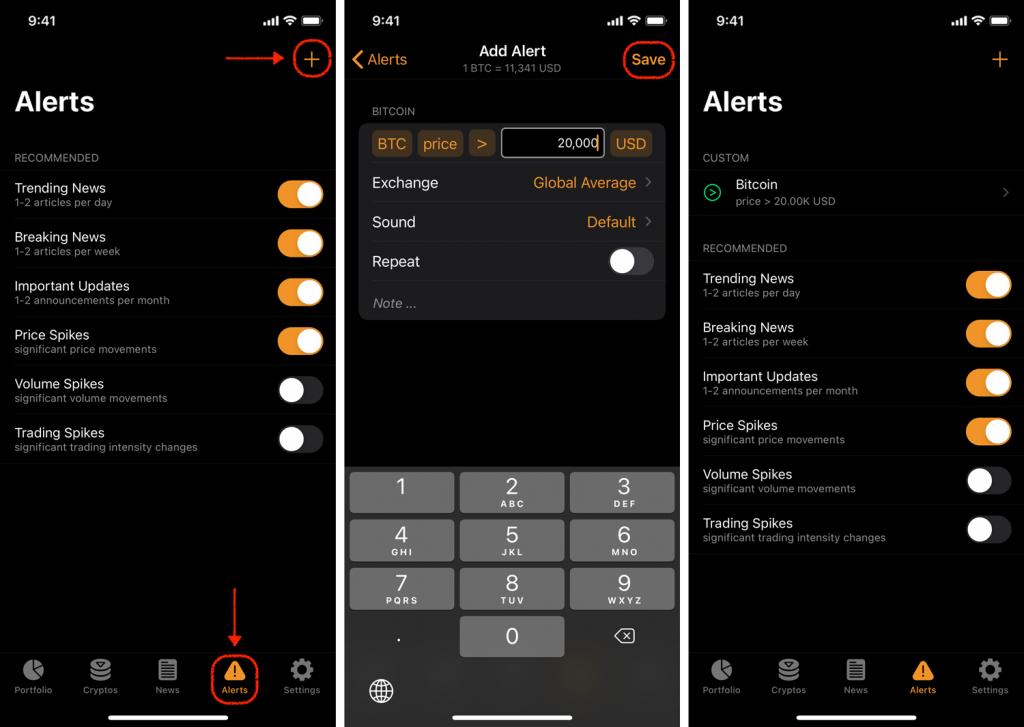 Portfolio tab:
Go to a portfolio
Long press on the cryptocurrency you want to add alert for
Tap on 'Add Alert'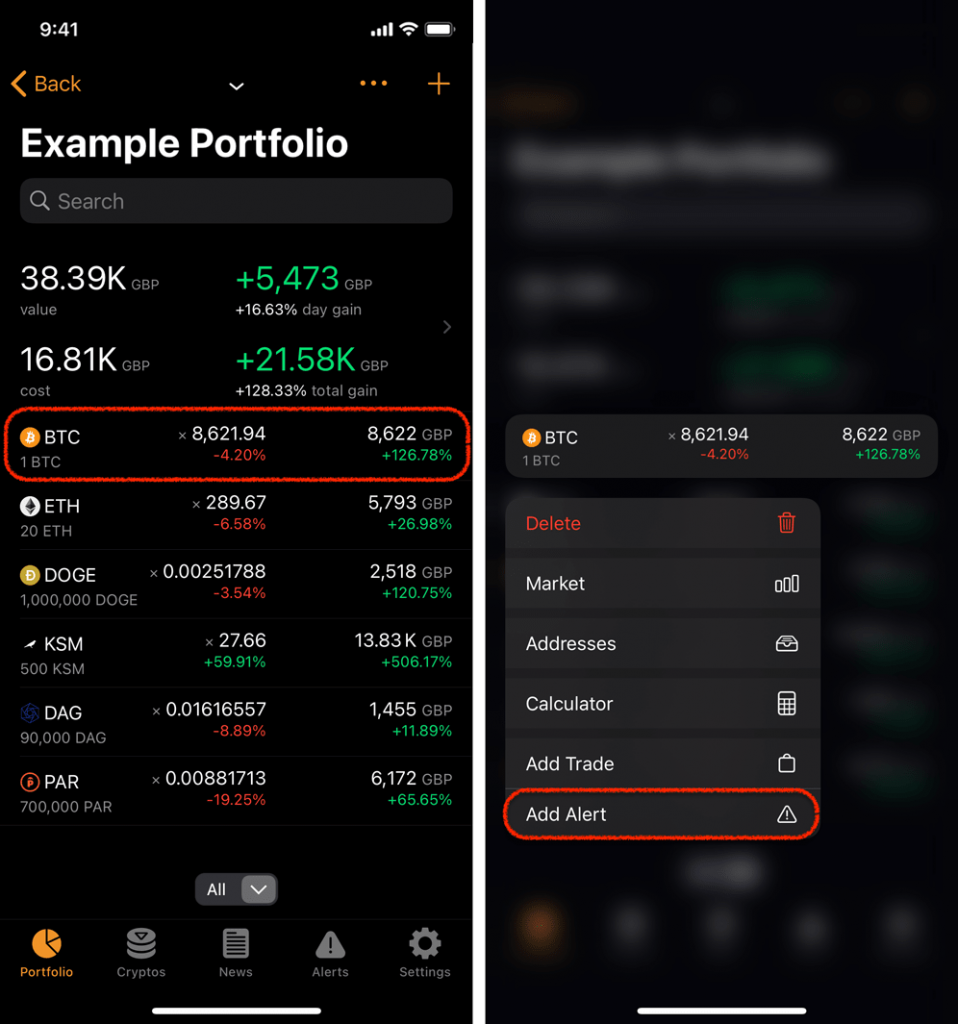 Cryptos tab:
Go to 'Cryptos' tab
Tap on any cryptocurrency to open its coin page
Tap '•••' then 'Add Alert'