A guide to successfully using Crypto Pro's referral program.
If you are having difficulties using Crypto Pro's referral tool, then worry no further. This pictured guide will show you exactly what you need to do in order to get the premium upgrade in no time.
What Is Crypto Pro's Referral Program?
Crypto Pro offers its users the ability to get the premium upgrade for free when they refer 3 of their friends or family members. The upgrade lasts an entire year and is effective starting from the date of the last successful invite.
Is There a Referral Limit?
No! You can invite as many people as you want. For every additional 3 friends you invite, you will get an extra year in premium for free. So get on it and invite everyone you know and their brother.
How to Invite Friends Through the Crypto Pro Referral System (Steps):
Step 1: Send Your Referral Code
1.1 Open the Crypto Pro App and tap on "Settings" > "Invite Friends"
1.2 Tap on your referral code to share it
1.3 Select which method you'd like to share your code with
1.4 Your friend will receive a download link along with your referral code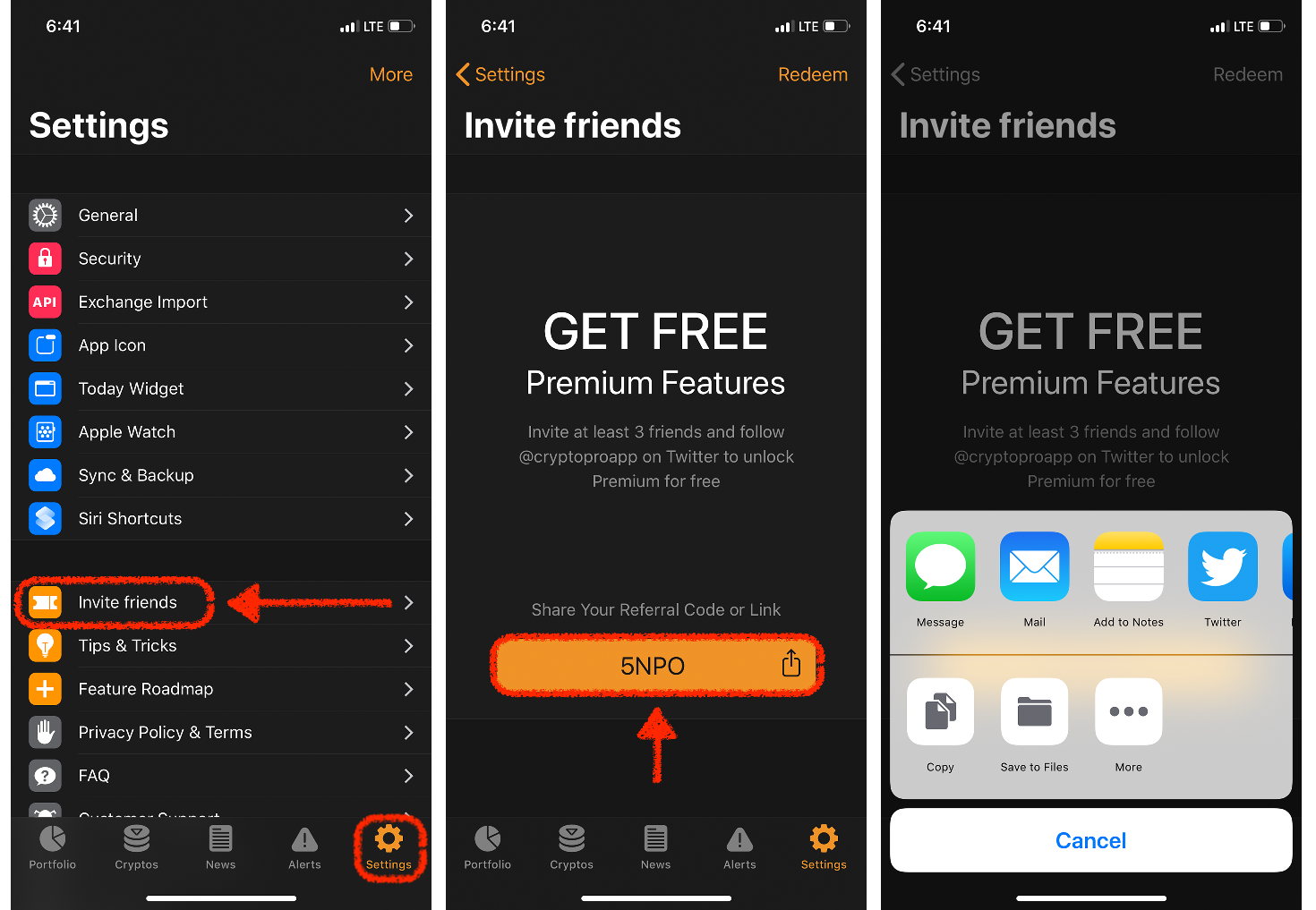 Step 2: Activate Your Referral
After your referred friend downloads the app, they will have to copy the code and insert it manually in order to have a successful referral point. This is because we value your privacy and do not want to install tracking systems in our app.
2.1 Your referred friend need to go to "Settings" > "Invite Friends"
2.2 Tap on "Redeem" on the top right corner
2.3 Paste Your referral code in the empty box and hit "Done"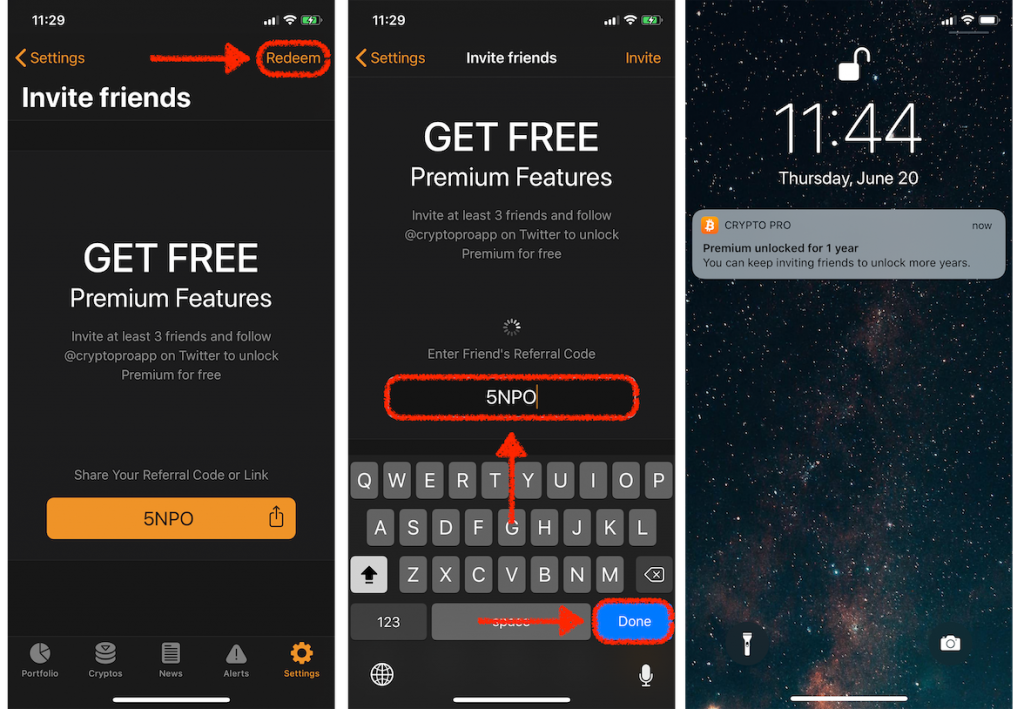 Success!
If you've completed these steps successfully, you will receive a notification informing you that you have completed 1/3 required referrals to unlock premium. Complete a total of 3 to receive the notification above.
If you are having any difficulties referring your friends, please hit the support button in the app, or shoot us an email at [email protected] and we will get back to you shortly.
Stay in Touch
We like to keep in touch with like-minded people. You can follow us on Twitter, join our Telegram Group, like us on Facebook, and even send us an email at [email protected] if you need assistance or have a suggestion in mind.