Automatic portfolio syncing allows you to populate your portfolio(s) without having to manually add your balances. You can connect to the exchanges and wallets you use and let us do all the work for you.
You can connect your wallets to Crypto Pro via the "Address Import" feature.
Is This Secure?
Absolutely. Crypto Pro uses your public key to pull your balance information. Public keys, as the name suggests, are visible to everyone via the public ledger. Applications that have access to your public key can only view your balance.
In addition, Crypto Pro encrypts and stored your information locally on your device. Click here to learn more about our privacy policy.
Import a Balance From an Address
Go to the 'Settings' tab and hit 'Address Import'
Tap on '+' then on the cryptocurrency you'd like to import
Type a label, then paste your wallet's public key in the 'Address' field
Select the portfolio you'd like to import to then toggle 'Import balance'
Tap on 'Save'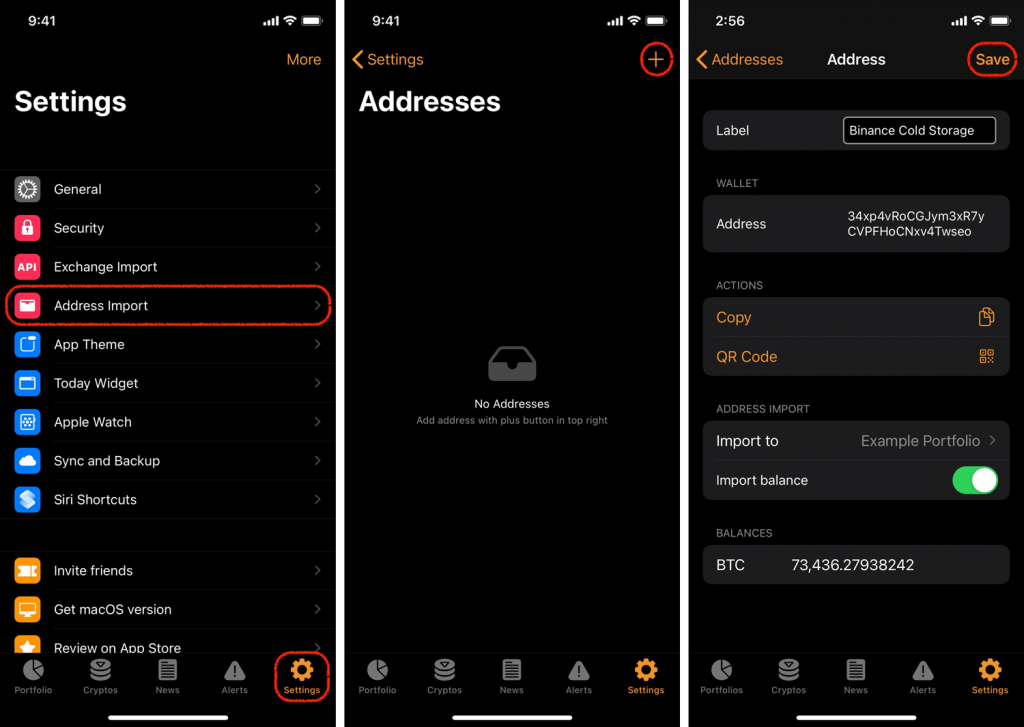 Tip: You can connect multiple wallets or exchanges to each portfolio. This allows you to segment your portfolios in any way you'd like.