Crypto Pro is an all-in-one cryptocurrency tracking app. Monitor your portfolio, set price alerts, and read the latest cryptocurrency news in just a few taps.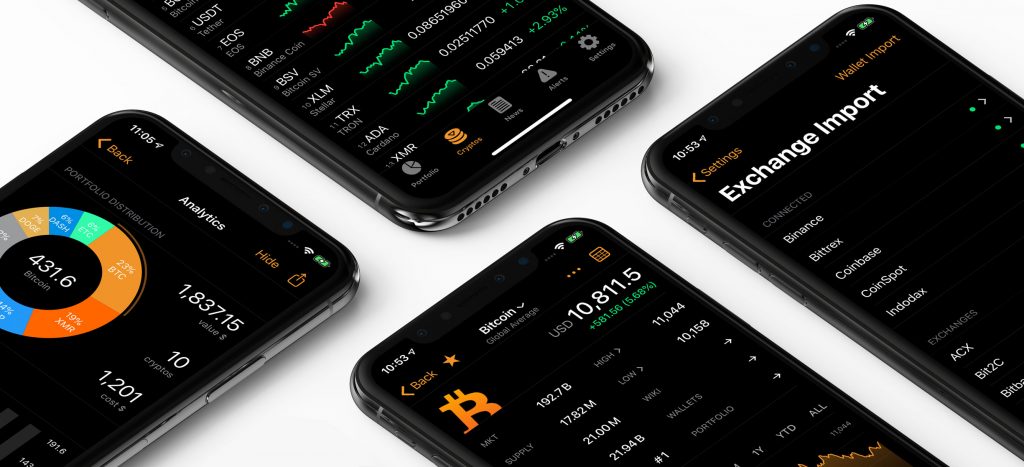 Portfolio Analytics
With more than 5,000 cryptocurrencies to buy, keeping tabs on your investments can be a daunting task. Crypto Pro Aggregates all your cryptocurrency balances in one places and provides you with beneficial analytics data. You can see the performance of each individual assets, your diversification, 24hr gain or loss, and other important stats that keep you on top of this volatile market.
Automatic Portfolio Sync
Tired of manually updating your portfolio after every trade you take or investment you make? Crypto Pro's automatic portfolio sync feature enables you to connect to your wallets and exchanges via API, and have your balances updated for you. We support more than 60 exchanges and over 100 cryptocurrency wallet connections.
Complete Privacy
Crypto Pro is a crypto tracker that doesn't track you back. We do not ask for or store any personal information. We do not track your activities inside the app. We cannot see your portfolio size, viewing habits or coins favorited. All your data is encrypted and stored locally on your phone; deleting the app deletes all your account data – the way it should be.
Apple Watch App
You can use the Crypto Pro Apple Watch app to see prices and charts, or simply add charts and prices as a complication on every watch face. All price alerts and notifications set on your iPad or iPhone will also be triggered on the Apple Watch, as long as your devices are synced via iCloud or Dropbox.
You can also use our currency conversion calculator on the go, or create QR code requests with wallets that are connected to your portfolio.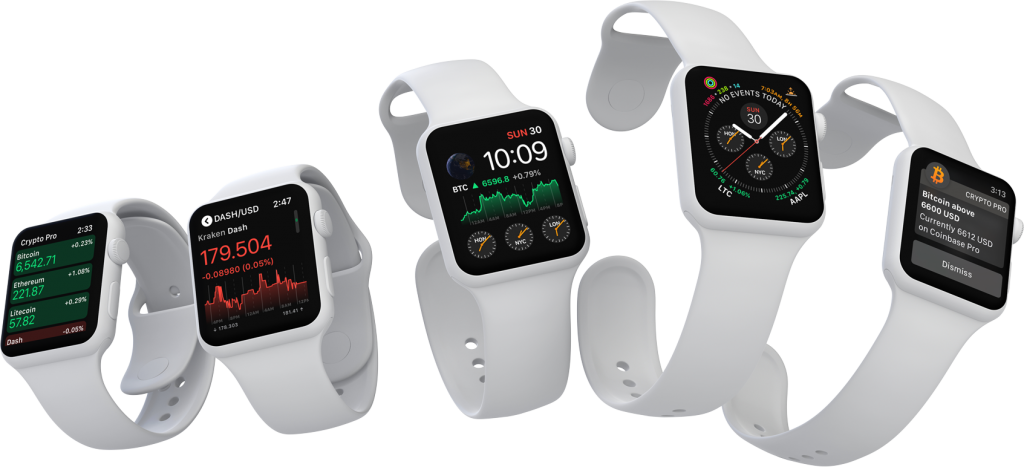 5,500+ Coins & Assets Tracked
As of writing this, Crypto Pro tracks 5,769 different assets. These assets are not confined to cryptocurrencies, but also include fiat currencies and precious metals like silver, gold, and palladium. You will never worry about tracking your small and micro caps again. If it is out there, we track it.
More Features
Exchange specific price alerts
Customizable widgets
Customizable app icon (50 to choose from)
Siri shortcuts
Sparklines, candlestick charts with indicators
News section (aggregation by portfolio)
FaceID, TouchID or passcode lock
Dark and light mode
Currency conversion calculator
Portfolio with gain/loss calculation
Resizable font size (dynamic type)
Rich notifications (3D Touch to show graph)
What more do you need?! Seriously, we'd like to know what features you'd like added to Crypto Pro. Please shoot us an email [email protected] with your suggestions.