Automatic portfolio syncing allows you to populate your portfolio(s) without having to manually add your new positions. You can connect to the exchanges and wallets you use, and let us do all the work for you. Crypto Pro will import your balances and update your portfolio after every trade you take, or investment you make.
You can connect your wallets to Crypto Pro via the "Wallet Import" feature. Wallet connections are similar to exchange connections (you link them to individual portfolios). Currently, there's support for BTC, ETH, XRP, BCH, and more than 200 other cryptocurrencies.
Is This Secure?
Absolutely. Crypto Pro uses your public key to pull your balance information. Public keys, as the name suggests, are visible to everyone via the public ledger. Applications which have access to your public key can only view your balance.
In addition, Crypto Pro stores all your encrypted information locally on your device. Meaning that nobody has access to what cryptocurrencies you follow, what exchanges you use, or wallet addresses you're connected to. Crypto Pro does not use any analytics or user tracking solutions.
How to Use the Wallet Import Feature
Go to the "Portfolio" tab and select the portfolio you'd like to connect a wallet to
Tap on the "•••" on the top right corner
Tap on "Import from Wallet"
Search for and select the type of cryptocurrency wallet you'd like to import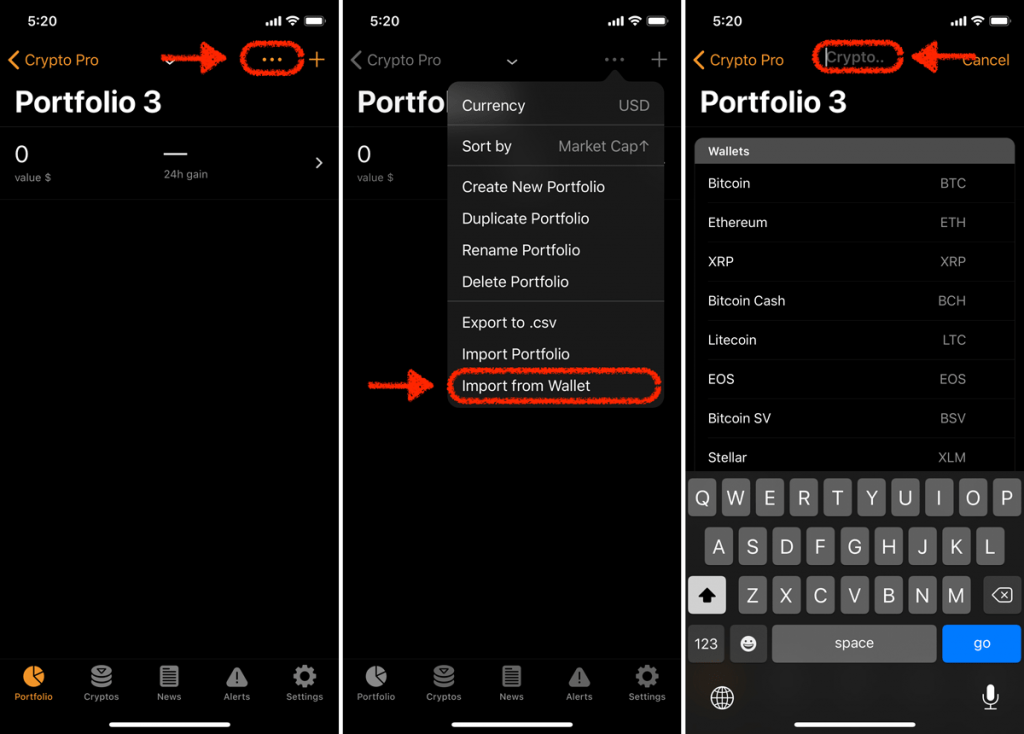 Paste your public key/wallet address in the "Wallet Portfolio" section. (in this example, we've used Binance's Cold Wallet, which has approximately 160,00 BTCs)
If you've pasted the address correctly, a green bulb with light and display your balance
Enjoy automatic portfolio syncing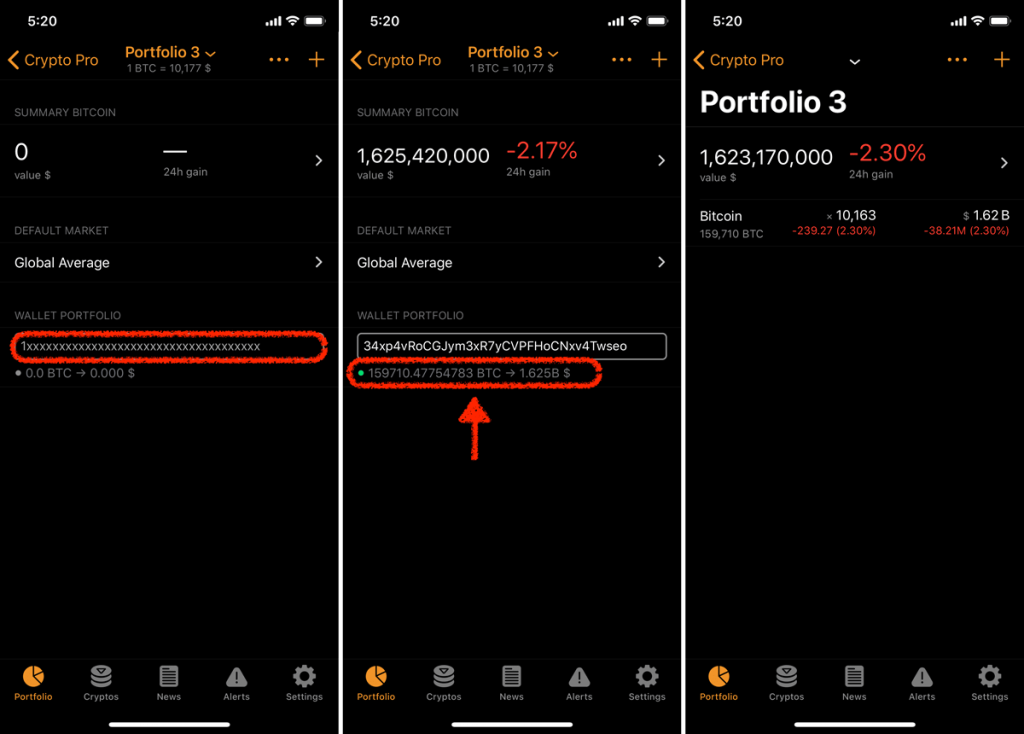 Tip: You can connect multiple wallets or exchanges to each portfolio. This allows you to segment your portfolios in any way you'd like.
Crypto Pro also has guides for linking exchanges to your Crypto Pro portfolio. Make sure to check out our Help section if you require any assistance.
Stay in Touch
We like to keep in touch with like-minded people. You can follow us on Twitter, join our Telegram Group, like us on Facebook, and even send us an email at [email protected] if you need assistance or have a suggestion in mind.